Parks & Recreation Department is holding a drive-thru Easter egg/goodie bag event on March 27 and an Easter bunny scavenger hunt from March 27 through April 3 at six City parks.
Paducah Parks & Recreation is organizing two Easter EGGstravaganza events. 
(updated March 12, 2021) Easter Egg Drive-Thru:  On Saturday, March 27 starting at 9 a.m., families can drive-thru Noble Park and stop in front of the pool house to pick up a goodie bag with candy-filled Easter eggs and activities.  There will be 1000 goodie bags available.  WKYQ will be at the event to provide festive music and an appearance by the Rabbit. 
During the Easter Egg Drive-Thru event, the inner sections of Noble Park will be closed.  The greenway trail, baseball fields, skatepark, basketball courts, and tennis courts will be accessible.  Vehicles will enter Noble Park using the H.C. Mathis Drive entrance, using the right southbound lane as a right turn only into the park.  Vehicles will drive through the park, pick up their bags in front of the pool house, and then exit the park through the front gate or the gate by the ballfields. (See Map) The entire park will reopen to the public once the 1000 goodie bags have been distributed.  
Easter Bunny Hunt:  Go on a scavenger hunt to find 12 Easter bunnies hidden at six City parks.  The scavenger hunt begins at 3 p.m. on Saturday, March 27 and lasts until April 3.  If you find a bunny, call the Parks and Recreation Department at 270-444-8508 to claim your prize.  There will be 12 clues, one per bunny, posted on the Paducah Parks and Recreation Facebook page.  The bunnies will be hidden at Bob Noble Park, Dolly McNutt Memorial Plaza, Keiler Park, Pat & Jim Brockenborough Rotary Health Park, Robert Coleman Park, and Stuart Nelson Park.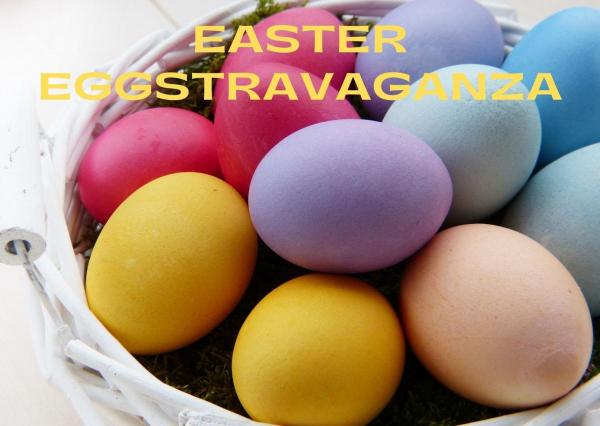 ###
Release Date: March 4, 2021