The City of Paducah and Weyland Ventures invite everyone to attend the groundbreaking ceremony for the City Block project.  The groundbreaking for this transformative project for downtown Paducah will be Friday, January 27 at 2 p.m. in the block bounded by Second Street, Broadway, Water Street, and Jefferson.
The City of Paducah and Weyland Ventures signed a development agreement in 2020. Since that time, construction documents and financing details have been finalized for the first phase of construction. 
The first phase includes the construction of a boutique hotel along Jefferson Street, public promenade, green space, and parking improvements.  The hotel will include restaurant and retail space on the first floor with a rooftop bar.  Hotel construction will take approximately 16 months with an opening expected in spring 2024.   
The second phase of the project will include the construction of a mixed-use building on Broadway with retail space and upper-story living.
City Block Project Information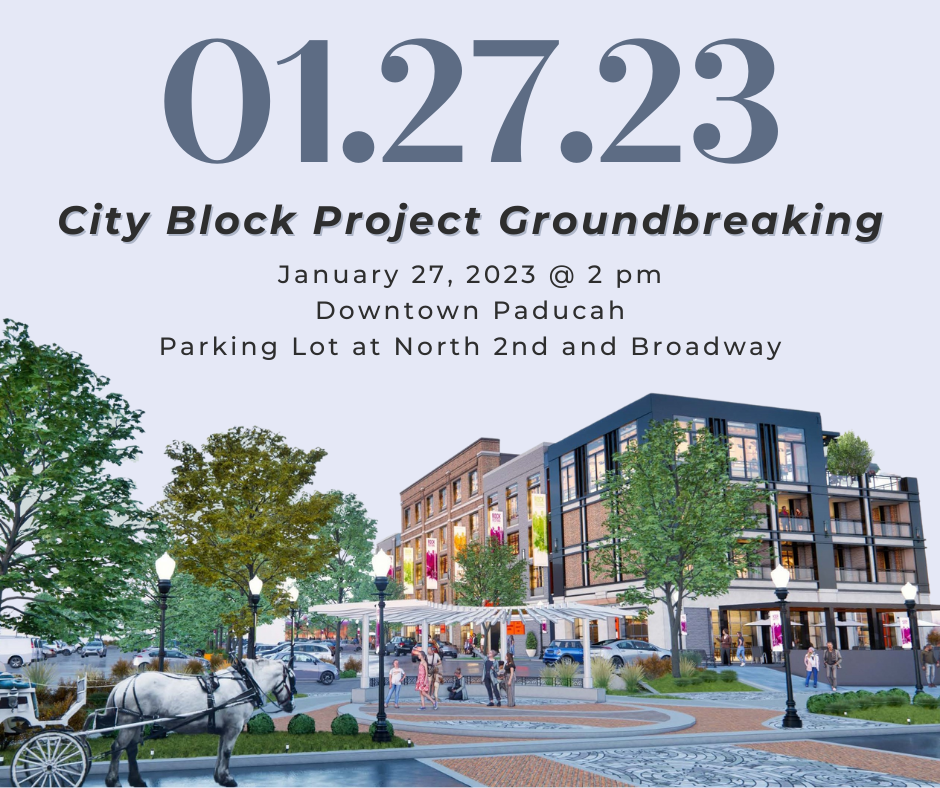 ###