Date of release:  October 18, 2021
Effective today, the City of Paducah is cancelling the Local State of Emergency declared August 10 due to the public health hazard involving COVID-19. 
With the ending of the State of Emergency, the general public and employees are no longer required to wear a facial covering in City of Paducah office buildings including City Hall, the Parks & Recreation Department, Police Department, Public Works, and fire stations.
The decision to end the State of Emergency is in coordination with McCracken County and due to the decline in the number of positive COVID-19 cases.  McCracken County is no longer in the red zone based on its number of positive daily COVID-19 cases.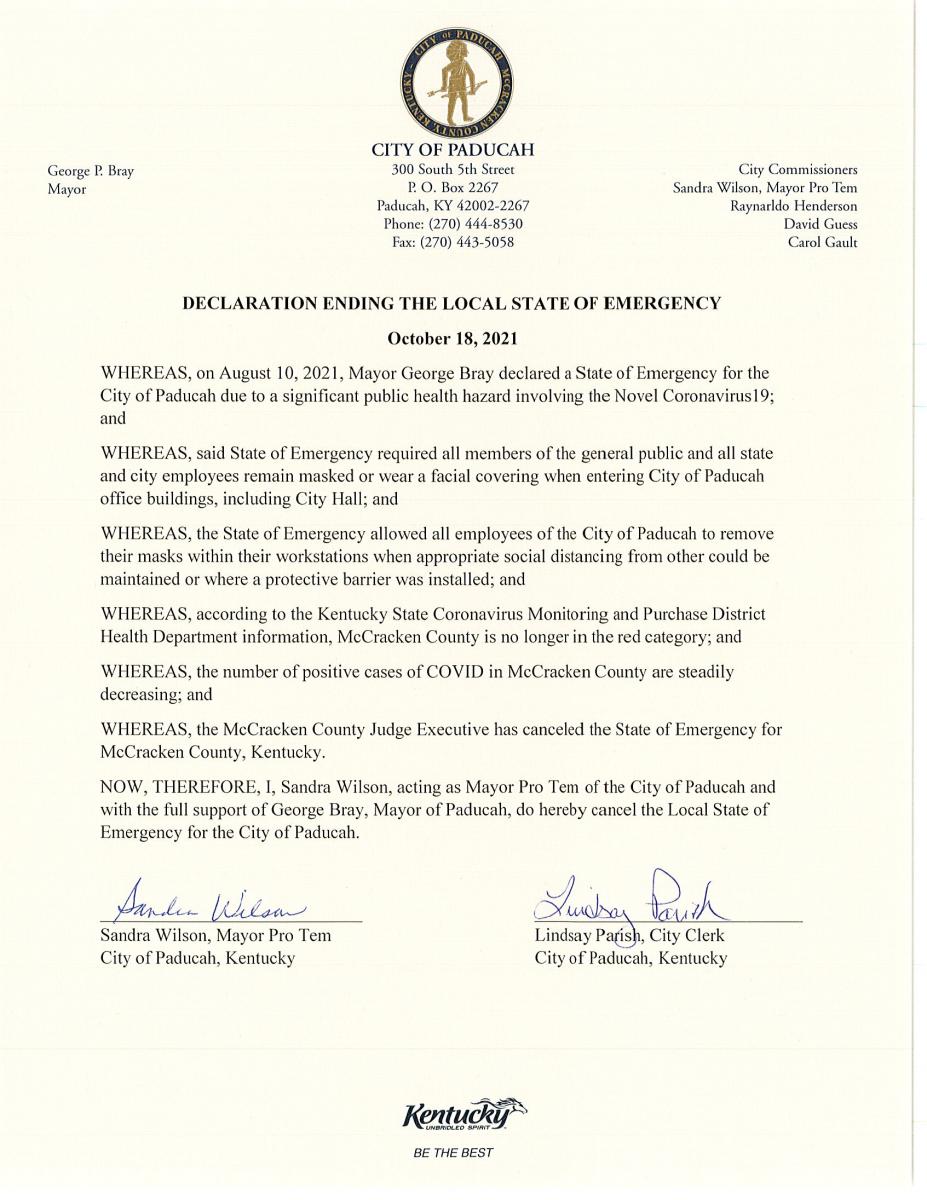 ###