Date of release:  April 13, 2021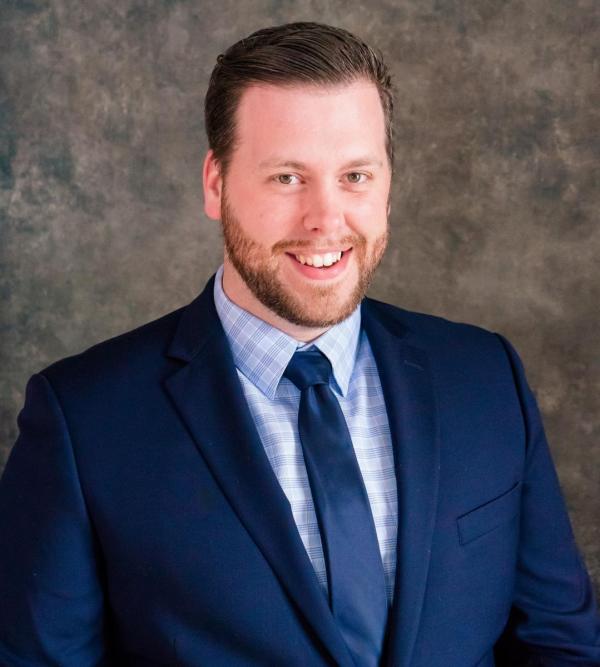 At tonight's meeting of the Paducah Board of Commissioners, the Board approved the hiring of Nicholas Hutchison as the City's next Planning Director.  Hutchison officially begins his duties in the Planning Department on May 20.
Hutchison said, "I am honored to serve as the next Planning Director for the City of Paducah. I look forward to engaging with elected officials, city staff, and communities throughout the city on important issues and complexities that are faced as the city continues to be the best it can be for generations to come."
Hutchison most recently served as executive director of Mo-Kan Regional Council which provides services to 36 municipalities and six counties in a two-state region.  Hutchison also served as the city planner for St. Joseph, Missouri, and a transportation planner for the St. Joseph Area Metropolitan Planning Organization. 
Mayor George P. Bray said, "A planning director is critical to any city that wants to drive smart growth, both commercially and residentially.  Nic is someone who has experience in all facets of planning and will be a key asset in the projects this Commission has prioritized.  We look forward to welcoming him into our community."
City Manager Jim Arndt said, "I am pleased to recommend Nic as the City's new Director of Planning. Nic has a passion for Paducah, and his background aligns well with the needs of our community as we embark on meeting the priorities of the Board of Commissioners.  I look forward to working with Nic, and he will be a great addition to the City's Leadership Team."
Hutchison has a Bachelor's of Community & Regional Planning from Missouri State University, a Master's of Urban & Environment Planning from University of Virginia, and a Master of Public Administration from University of Kansas.  
Hutchison will lead the City of Paducah Planning Department and its five employees: Principal Planner Katie Axt, Business Development Specialist Kathryn Byers, Neighborhood Planner Melanie Reason, Senior Planner Josh Sommer, and Executive Assistant Nancy Upchurch
###