After COVID-19 led to the cancellation of the 2020 season, the Paducah Chiefs are eager to hit the field at Brooks Stadium for the 2021 season.  Opening day is June 4 at 6:30 p.m. against Fulton with a busy season in June, July, and early August.
Purchase a season ticket for $200 which includes all 23 home games and home playoff games.  Contact the Paducah Chiefs at 270-443-5110 or 270-210-9766.  The cost to attend a single game is $10 per game for a chairback seat or $5 per game for general admission seating.
For more information about the Paducah Chiefs, visit them online at https://www.paducahchiefs.com/ or their Facebook page at https://www.facebook.com/PaducahChiefs.  Visit the Facebook page often as player profiles are being posted.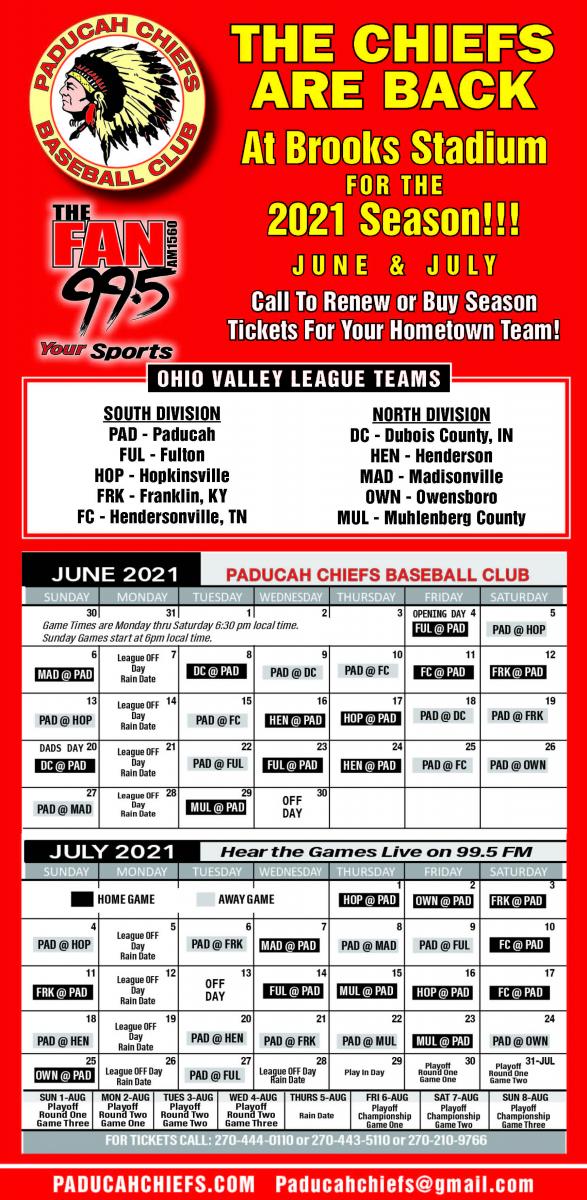 ###