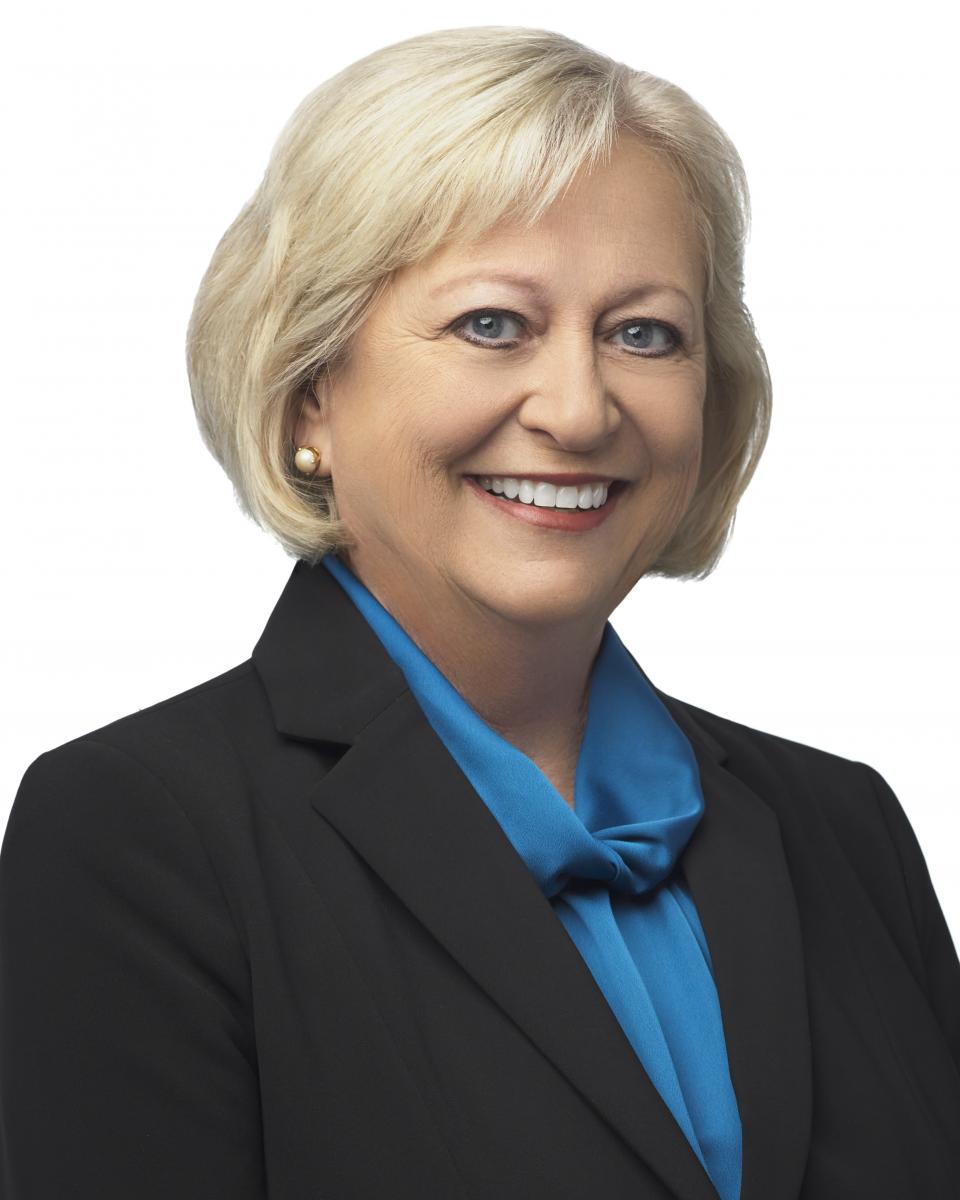 Sandra Wilson was first elected as a City Commissioner in November 2012.  She was elected for her sixth term as Commissioner in November 2022, and in January 2023, the Board approved a motion naming Wilson as Mayor Pro Tem.  An active community volunteer, she has served as chairman of the Board for Paducah Economic Development, Paducah Area Chamber of Commerce, and the Paducah-McCracken County Industrial Development Authority. She has served on the board of the Carson Center since before it was built and currently serves on the Executive Committee.  She is a member of the Paducah Rotary Club where she received the Paul Harris Award. On a statewide level, she served as Chairman of the Kentucky Manufacturers Association and currently serves on the Kentucky Chamber of Commerce Board and as Chairman of the Kentucky Chamber of Commerce Executive Association.  Commissioner Wilson is a graduate of Murray State University.  She also graduated from both the Leadership Kentucky and Leadership Paducah programs.
Commissioner Wilson chaired the Paducah Chamber of Commerce's annual community issues trip to Washington, DC for several years and was honored by the Chamber as Volunteer of the Year for this service.
Most of her career was spent with Westvaco (Wickliffe Paper Mill) where she worked for 26 years and as the Public Affairs Manager for 22 of those years.  In June 2013, Commissioner Wilson began a new career as the President of the Paducah Area Chamber of Commerce.
Commissioner Wilson is married to Ed Wilson.  She has a daughter, Whitney Denson, an attorney and partner at McMurry & Livingston; a step-daughter, Wendy Watts, who is a high school guidance counselor; and a step-son, Rich Wilson, who is employed by Electric Energy. She has four grandchildren: Bailey and Wilson Watts, Brock Wilson, and Hallie Denson.
In serving as City Commissioner, she serves on the Paducah Power Board (also known as the Electric Plant Board) and the Paducah Riverfront Development Advisory Board. 
Contact 
Email Commissioner Sandra Wilson
Leave message at 270-444-8504
---
Invitation to Serve on Citizen Boards and Commissions
Paducah has several boards and commissions that provide guidance on a variety of topics.  To be considered as a board or commission appointee, review the Boards and Commissions overview document and submit an application form.  Your willingness to serve Paducah is appreciated.